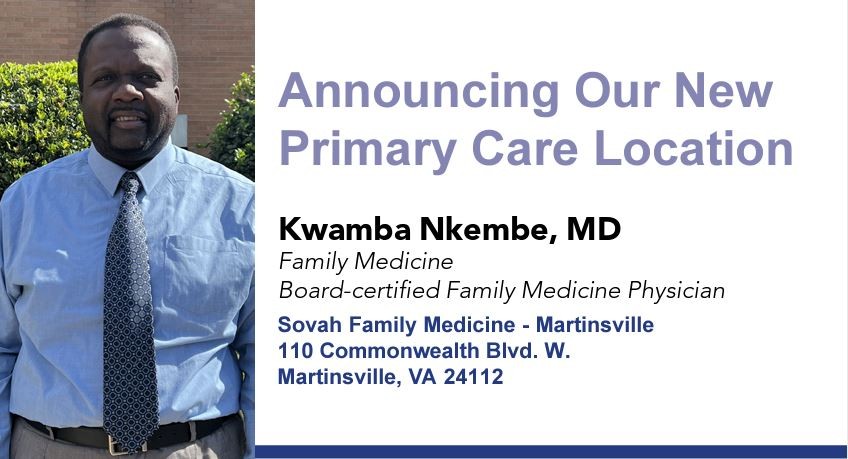 Sovah Physician Practices is happy to announce our new clinic: Sovah Family Medicine - Martinsville. Dr. Kwamba Nkembe and staff will begin seeing patients age 2 and older at 110 Commonwealth Blvd. W. starting June 26.
Specializes in:
Hypertension
Acute illnesses/injuries
Annual, school, and sports physicals
Diabetes
Chronic medical conditions
Preventive health
Well and sick child visits
General pediatric care
Immunizations and vaccines
Welcoming new patients
Appointments may be made by calling 276.666.7328 or click the link below to schedule an appointment.
Read All Posts